New Maserati Specials
EXPERIENCE ITALIAN LUXURY WITH MASERATI SPECIALS FROM MASERATI OF PUENTE HILLS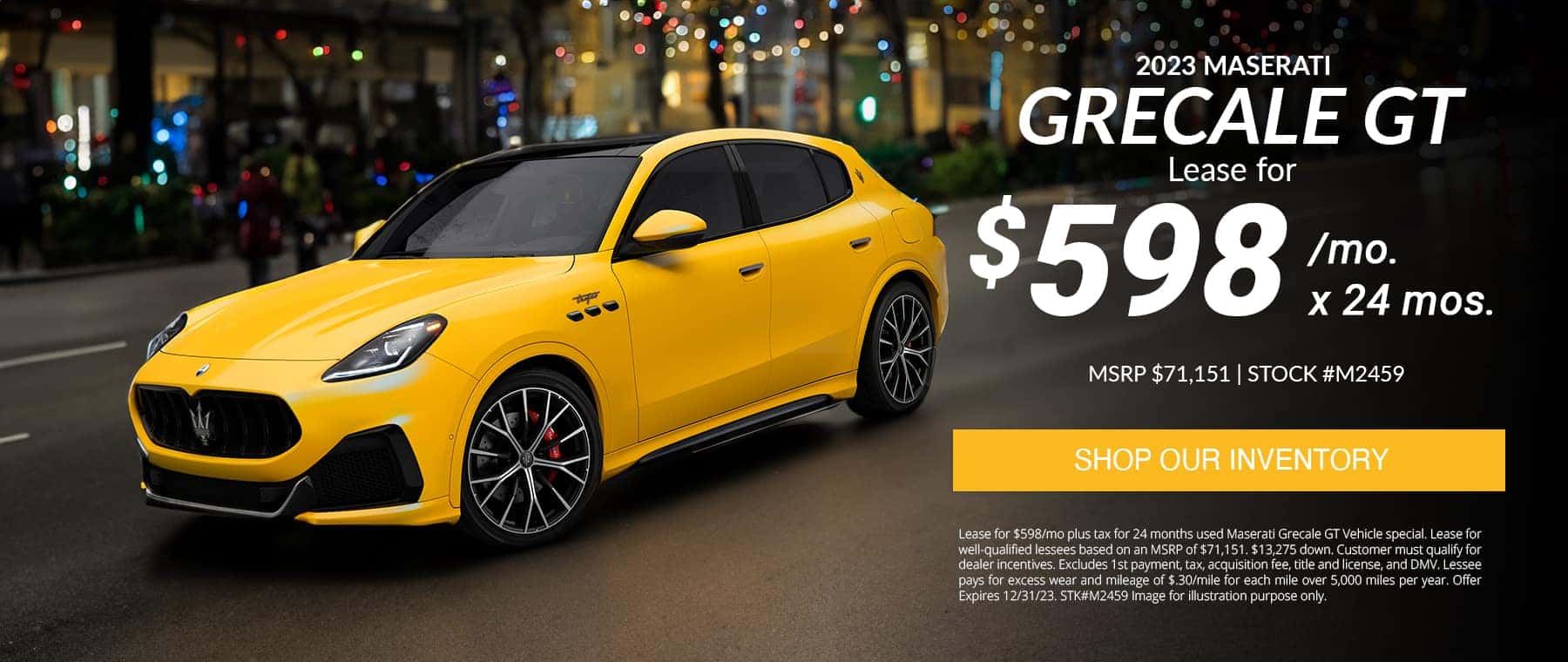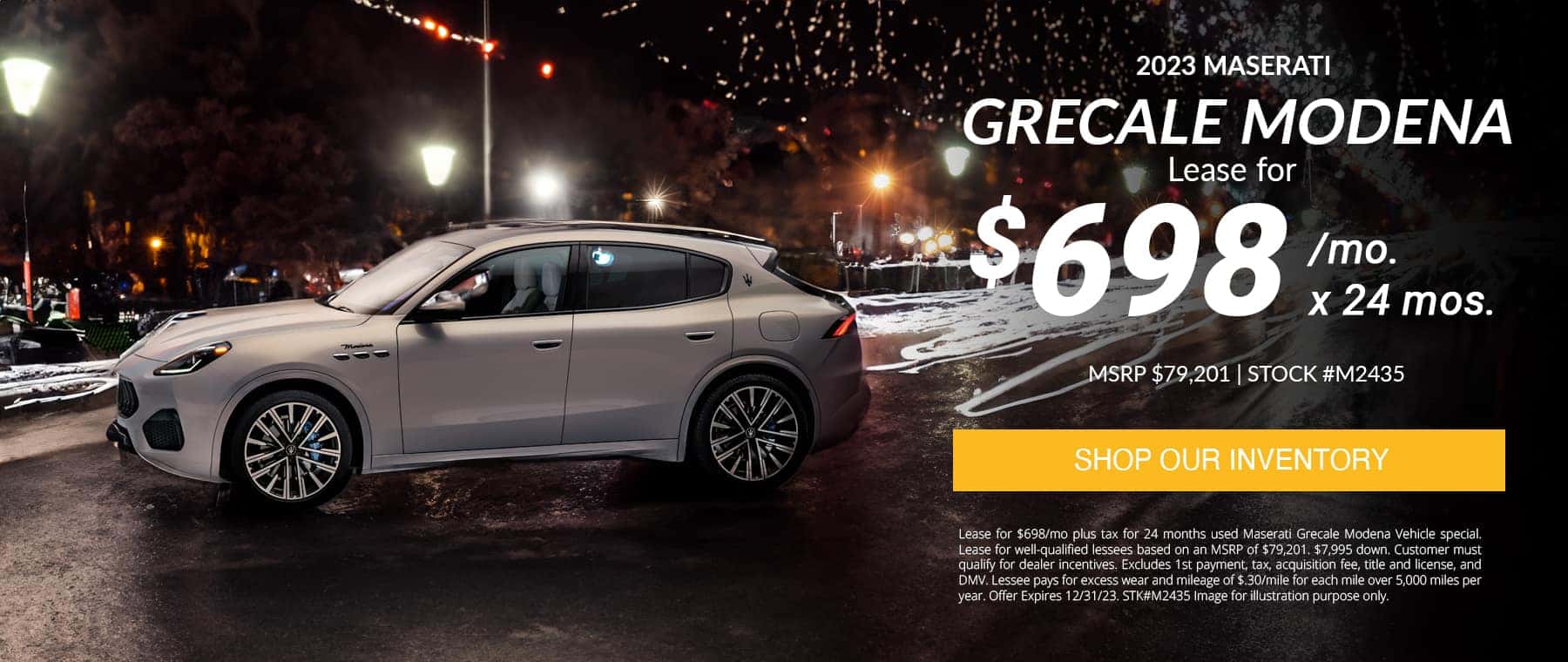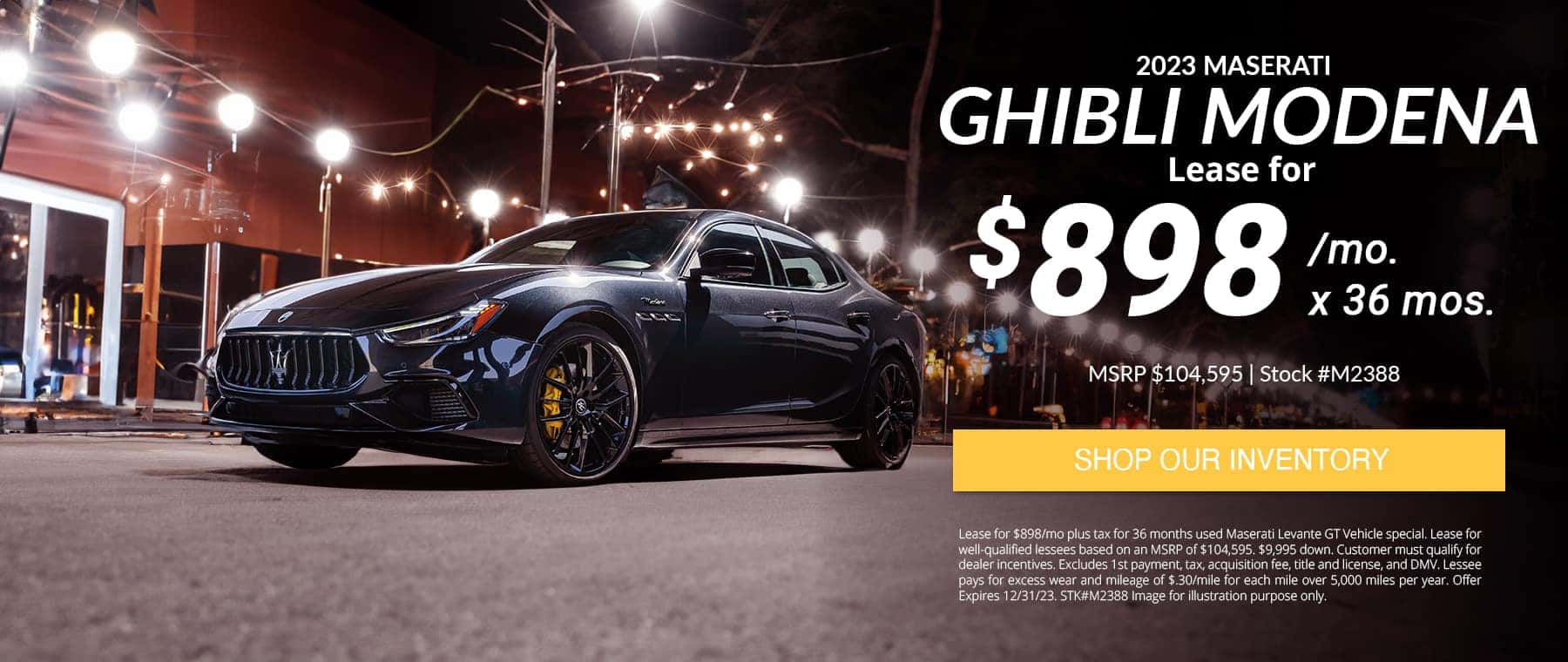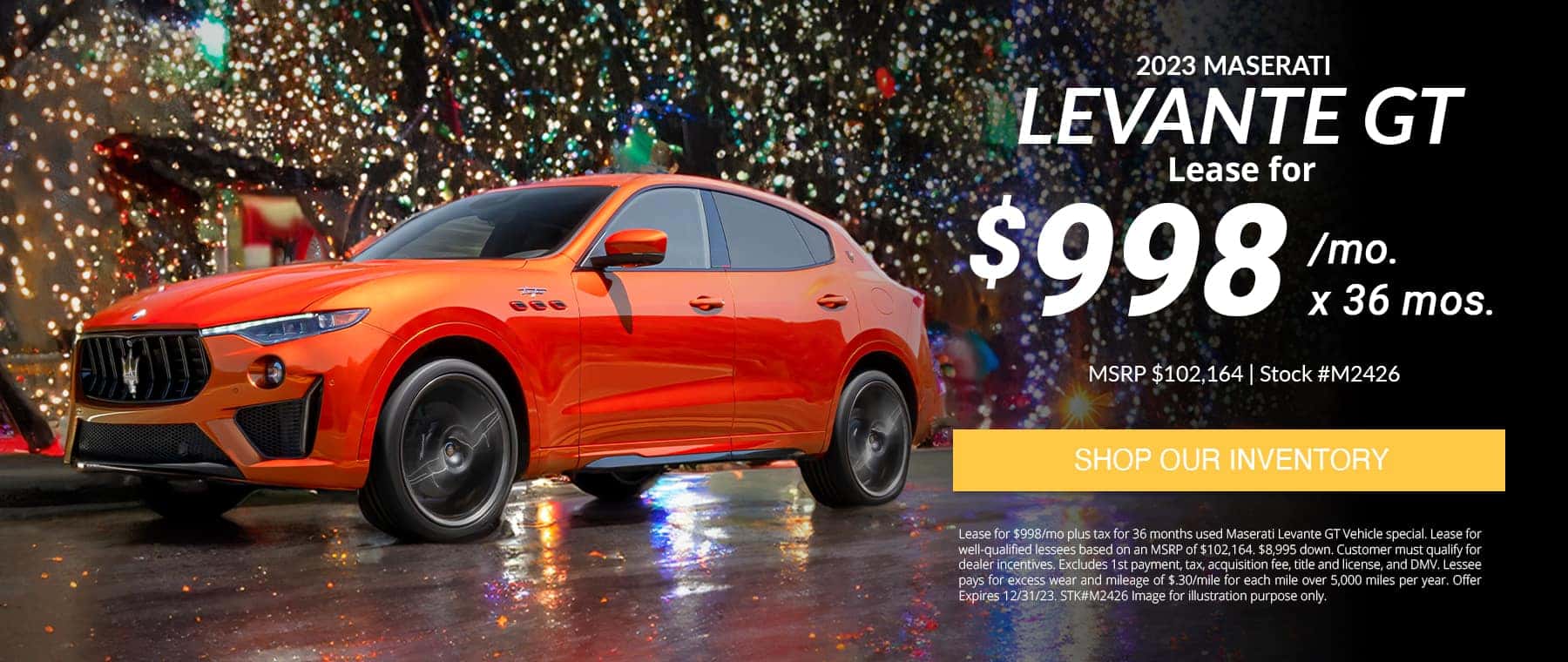 If it's finally time to get your hands on the Luxury sports car you've always wanted, now is a great time to buy a car because we offer new Maserati specials. Stop by our nearby Maserati dealership to take a spin in the new Maserati Ghibli. After you experience the performance, luxury, and dolce vita this car offers, you'll be asking our team about Maserati new vehicle specials.
MASERATI NEW CAR DEALS
When you come to our dealership for new Maserati specials, our experienced sales team will tour you through our selection of Maserati new car offers and point out the exciting trim options on the new Maserati Quattroporte for sale.
The latest Maserati Quattroporte is an icon of Italian elegance that offers luxury, comfort, and canyon-carving performance intended for noodle-like roads draped on an alp. Under the hood is a V-6 engine layout that delivers a max power of 424 horsepower and 428 pound-feet of torque to the RWD and accelerates you from 0 to 60 mph in 5 seconds flat. That should get you to work on time.
MASERATI SUV DEALS
But maybe you're looking for new Maserati specials on SUVs that offer sports car performance under the hood and premium materials in the cabin. In that case, we direct you to Maserati new specials on our Maserati Levante inventory in City Of Industry, CA.
The Maserati of SUVs offers three desirable trim levels to help you spec your new ride that puts the "sport" in Sport Utility Vehicle. The new Maserati Levante GT arrives with the performance of AWD traction for those rainy days or trips to the slopes and a V-6 engine that spits out 424 horsepower and 428 pound-feet of torque.
If you're looking for more power – and really, who isn't? – the Levante Modena can accelerate you from 0 to 60 mph in 4 seconds, thanks to its 550 horsepower and powerful V-8 engine layout. On those days you take your Levante to the track, the 538 pound-feet of torque can help you reach a top speed of 181 mph on the straightaway.
Then … there's the Levante Trofeo SUV. This new Maserati lease special with AWD delivers supercar performance that sends you rocketing to 60 mph in 3.8 seconds, thanks to its 580 horsepower.
When you're ready to climb inside one of our new SUVs for sale or explore our new Maserati specials, give our sales team a call, and we'll set you up with a few test drives.
MASERATI FINANCING VS. LEASING
Many of our customers come to our dealership undecided about whether they should buy or lease. Buying and leasing both come with their own benefits to appeal to different needs. One of the biggest differences between leasing vs. financing comes down to how many miles you drive every year. If you drive more than 10,000 miles, then one of our Maserati finance offers makes a lot of sense.
If you're looking for a second car to maximize your weekend pleasure or you typically drive less than 10k miles, leasing one of our new Maserati specials is probably the best way to buy a car for you. One of the perks of our dealership is that our team is here to help. So, please ask your questions, and we'll help you make an informed decision that you feel great about.
FREQUENTLY ASKED QUESTIONS
CAN A MASERATI BE LEASED?
Of course! Yes, you can lease a new Maserati. Our dealership carries the full lineup of new Maserati cars and SUVs for sale in a wide selection of trim configurations and color options. We invite you to visit our Maserati dealer near you for a test drive. After you pick out a new Maserati Ghibli or Levante Trofeo you love, tell us the color you want, and we'll make you a custom lease offer.
HOW MUCH IS IT TO LEASE A MASERATI?
The price of a new Maserati lease can vary based on a number of factors, such as the starting MSRP for the vehicle, the model year, trim configuration, and any additional options. The amount of your down payment and trade-in value are also ways to lower your lease. Your credit score and lease history are also factors in determining a lease price. To learn more, contact our dealership and apply for Maserati financing with our free credit application.
HOW MUCH IS IT TO LEASE A MASERATI GHIBLI?
The lease price on a new Maserati Ghibli can depend on the trim model, added options, and warranty packages you choose. A trade-in vehicle and higher down payment at signing can also lower your monthly lease payment. For a lease quote on a particular model, contact our dealership, and we can tell you about any current lease specials and incentives on Maserati Ghibli sedans.